In December, Gartner produced another one of their Magic Quadrants comparing the offering from various Cloud service providers focusing on their database offerings. While its like reading tea leaves, its interesting to see the jostling of the players, the new departures who are excited (funded) enough to run an analyst relations ream, and those who are dropping out.
You can get a copy of the current report from Gartner, AWS, or the 2020 version from Google.
Here's a mash up comparing the two years; the darker navy blue is 2021, and the lighter blue dots are 2020.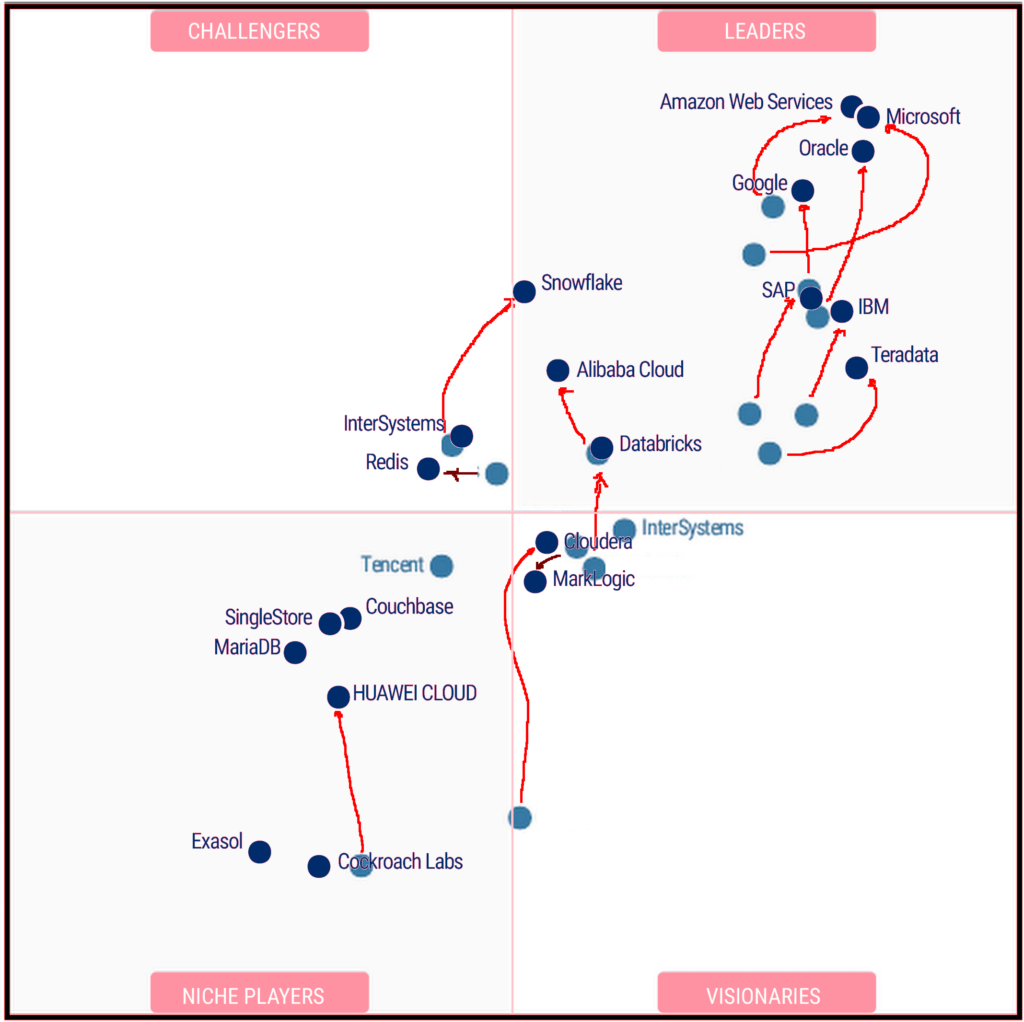 New to this in 2021 are:
Intersystems
MariaDB
Single Store
Exasol
Cockroach Labs
Leaving the magic quadrant in 2021 are Tencent.
Much improved are AWS and Microsoft who continue to lead – these two are now ranked neck and neck, with Oracle sitting behind them (but also improved). IMHO, those increasing in position are SAP, Teradata, Snowflake, Databricks an Cloudera, and even Huawei.
At the same time, relative to the others in this list, are two that are dropping in comparison: Redis and Marklogic – but only slightly.